Q4 Share 8-Week Program - We welcome our "Q4 Share" guests who are trying out our program. Subscribe to the 8-week program today! LOG IN HERE. Once subscribed, pick a course CLICKING HERE

Scroll down to see your courses.
===============================================
Monthly Devotions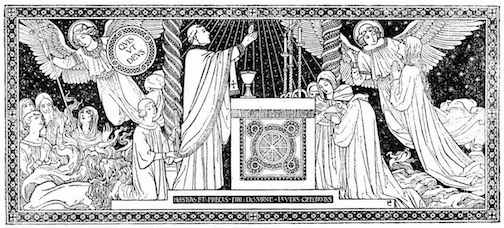 November Devotion
"Since the 16th century Catholic piety has assigned entire months to special devotions. As a reminder of our duty to pray for the suffering faithful in Purgatory, the Church has dedicated the month of November to the Holy Souls. The Holy Souls are those who have died in the state of grace but who are not yet free from all punishment due to their unforgiven venial sins and all other sins already forgiven for which satisfaction is still to be made. They are certain of entering Heaven, but first they must suffer in Purgatory. The Holy Souls cannot help themselves because for them the night has come, when no man can work (John 9:4). It is our great privilege of brotherhood that we can shorten their time of separation from God by our prayers, good works, and, especially, the Holy Sacrifice of the Mass."
From: https://www.catholicculture.org/culture/liturgicalyear/prayers/view.cfm?id=764
Prayer: May the souls of the faithfully departed, through the mercy of God, rest in peace. Amen.
After you say the Grace Before Meals prayer, add a short prayer for the poor souls. This becomes a new family tradition and a good habit to pray for the poor souls in purgatory at every meal time.
===============================================
ADD A RESOURCE:
https://docs.google.com/spreadsheets/d/15yjR0qQehHGQWGqpXaVRSbGwzO5L4gkh42vzFiAMHQE/edit#gid=211099198
REPORT AN ERROR:

https://docs.google.com/forms/d/e/1FAIpQLScGo_W69lBDwnfAfBI1gWmlw4diyNjaWWAn6B1L84a6Q6AGPA/viewform
===============================================